The race to the governing New Patriotic Party (NPP's) presidential and parliamentary primaries is getting hotter by the day, with the latest allegation indicating that some powerful forces within the corridors of power are scheming to ensure a defeat of some Members of Parliament (MPs) who are loyalists of flagbearer hopeful, Alan Kwadwo Kyeremanten,
Reports are that Asamoah Gyan, the former skipper of the senior national team, Black Stars, is eyeing the Bortianor-Ngleshie Amanfro seat, on the ticket of the NPP when the party opens nominations.
Even though the former captain is yet to make any official comment on the rumor, the incumbent Member of Parliament of the area, Sylvester Matthew Tetteh, is alleging the former Black Stars striker is being pushed to overthrow him.
Mr. Sylvester Tetteh, said to be the chairman of Alan's campaign team for Greater Accra, accused Dr. Gideon Boako, the spokesperson for Vice President Dr.Mahamudu Bawumia,of backing Asamoah Gyan to make him lose the seat, because of his unwavering support for Alan Kyeremanten's candidature.
But Dr.Boako, who, himself, is also jostling to contest the Tanor North constituency seat in the Ahafo Region to remove the incumbent MP, Freda Prempeh, has denied the allegation.
According to Dr.Boako, he has never engaged in such a thing and that he has never met with the celebrated Ghanaian footballer or spoken to him in person.
He indicated that, he has no idea whether the former Black Stars captain has the interest to contest in parliamentary primaries, let alone go and support him.
"So this is how the likes of Sylvester Tetteh and supporters of Alan Kyeremanten want to run their campaign. I have never spoken to or met Baby Jet in person before. I have no idea he even wants to contest for parliamentary elections, let alone go and support him. SMH," online portal, Mynewsgh.com, quoted Dr.Boakoin reply to Hon. Sylvester Tetteh's accusations.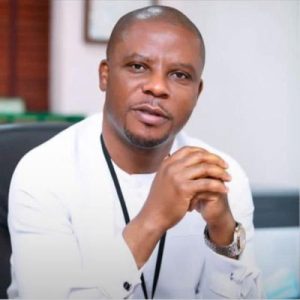 Asamoah Gyan is reportedly interested in the Bortianor-Ngleshie Amanfro parliamentary seat. In 2020, rumor made the rounds that he was lacing his boots to take over the seat on the ticket of the New Patriotic Party (NPP), a party which he allegedly bankrolls.
In 2022, Asamoah Gyan, in an interview with Kumasi-based SOMPA FM, gave the strongest indication yet that he could contest the seat.
"For me, it's a positive thing we are hearing. When people choose you that's the most important thing. I and my team have not thought about venturing into politics. But you might not know.
"It is a positive thing that we've heard. There are many other places that have written to me to become a Member of Parliament. I'm not ready now because it's a full-time thing and what I want to say is that I'm thankful they have confidence in me that I can lead them.
"I'm neutral, I don't align with any political party. I've been the Captain of Black Stars and so I can't align with any political party because you don't know the party that will come to power. I'm tagged as an NPP because NPP comes from my family. Busia brought my father from Wenchi to Accra so people tag me as NPP. I'm neutral and I'll be open to any form of appointment from any political party," he revealed.
Alan Kyeremanten and Mahamudu Bawumia are generally considered the leading contenders in the NPP flagbearer race.
Meanwhile, in the case of Tano North, Dr.Boako, who has since declared his intention to contest the seat, told the media in Sunyani during a recent visit to the constituency that he was not coming into the race because of the failure of the incumbent MP, Freda Prempeh.
According to him, he had "something better to offer the good people of the constituency."
More To Come…
Source: Anchorghana.com